Email marketing: 5 NewsMAN features that save you time
We all love things that save us time. Whether it's daily life or work, we're always happy when we can do something faster that we couldn't do before.
Today is about how you can save time with NewsMAN platform when you do email marketing for your business or for your customers.
Here are the top 5 most useful features of the NewsMAN email marketing platform that save you time:
1. Export-import template newsletter
Although we all know that the time to create a newsletter is shorter using drag & drop editor than the HTML one, we still appreciate if we can have it ready.
This is where the export-import template newsletter function from NewsMAN comes into play. If you have created a newsletter template function that you really like, and you need to move it to another NewsMAN account or to another list, then use it and solve it quickly.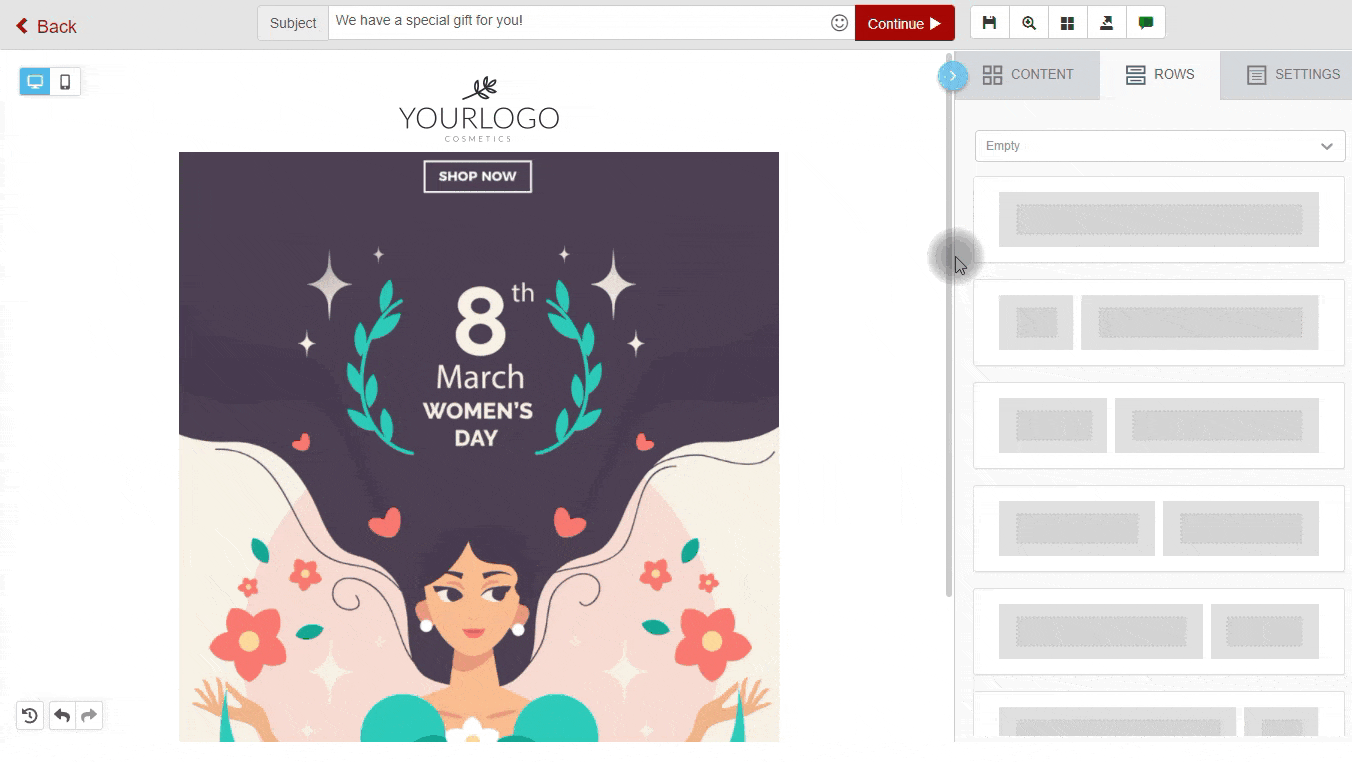 2. Export-import email marketing automations
In email marketing, automation flows or in other words automated email series are themselves a time-saving way, because you don't waste time doing campaigns manually.
If exporting and importing a simple newsletter template makes our lives easier, imagine that export and import automation function saves us 3 times more time.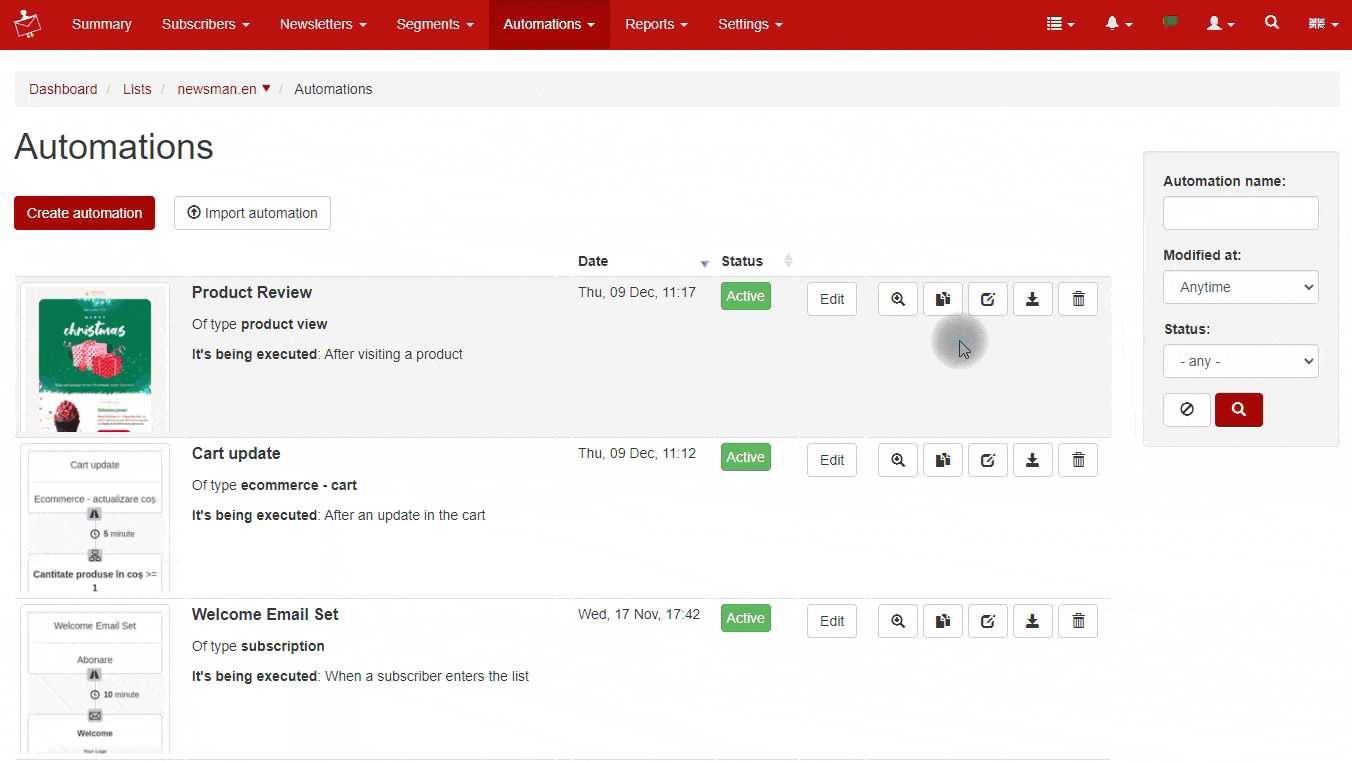 Do you find the functions useful? If so, you can try them on the NewsMAN email marketing platform. Click below to create an account, and if you need help, do not hesitate to enter the live chat, and we will help you quickly.
3. Multiple newsletter scheduling
One of the most useful functions when running important email marketing campaigns, and you need to save time is the multiple scheduling of the newsletter, with automatic confirmation.
For example, you have finished a newsletter, and it is afternoon, and in the email marketing calendar you noted that it must be sent tomorrow to one segment and the day after tomorrow to another subscriber segment. Then, the multiple scheduling function does exactly what you need in a few clicks, and so you don't have to waste time on other days.
4. Save rows newsletter
The newsletter save feature allows you to quickly save any part of the newsletter that you think you will reuse in future newsletters.
For example, you can save header and footer newsletter which are usually repetitive information such as logo, contact information, quick links and social media.
You can also save already customized buttons in a certain way and set with links, or various banners from the newsletter.
5. Duplication and export-import subscription forms
One of the good practices recommended in email marketing is to build the subscription base by your own means, through the classic newsletter form. Therefore, it is important to have on the site various registration forms, easy to use, attractive, compliant with GDPR and as user-friendly as possible.
As such, the email marketing platform we work with should allow us to quickly create such newsletter subscription forms, depending on our needs. We will definitely need more, e.g. general form, from the blog page, form or pop-up special campaigns, etc.
To save time, the NewsMAN's solution for sending email campaigns, comes in handy with the function of duplicating subscription forms, which allows you to duplicate a form and then quickly edit what you want to be different for the second:
There is also the function of export-import subscription forms in case you need to move the form from one list to another or from one account to another:
We hope you find the 5 time-saving features useful, from the NewsMAN email marketing platform (export-import template newsletter, export-import email marketing automations, multiple newsletter scheduling, save rows newsletter and duplication and respectively export-import newsletter subscription forms).
If you liked the features presented and want to try them out, click on the button below:
For questions, please enter the live chat on the website or write to us at info@newsman.com. We wish you more conversions and as many satisfied customers as possible!
Posted in
Marketing
and tagged
automations
,
duplicate
,
Email Campaigns
,
email marketing
,
export import
,
newsletter
,
newsletter pop-up
,
newsletter scheduling
,
newsletter sending
,
Newsletter Template
,
newsman
,
save time
,
subscription form
,
time-saving
,
useful features
,
0 comments